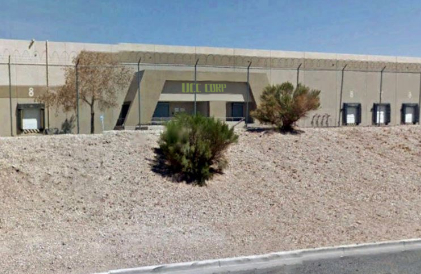 Our History

UCC Corp. was born after a fateful visit to the hospital by founder and CEO Ronald Dyer. Incenced that he did not even have the option of saving money and the planet by reusing the catheter left over from another patient, Dyer vowed to not only normalize the concept of catheter reuse, but also to bring post-consumer catheters to the worldwide medical marketplace. The rest is history - our history.
To put this ambitious project into action Dyer sought the help of Dr. Curtis Hilda, a doctor he had visited in early 2019 for a minor medical issue. Dyer remembered that Dr. Hilda was very smart, and that all of the patients and nurses in the office called him "The Brain" because of this. Dr. Hilda, at once recognizing the significance of Dyer's revelation, devised a method by which catheters that had already been used could safely be returned to service. After several months of leveraging Dr. Hilda's seemingly endless supply of patients to perform extensive testing, Dyer and Hilda deemed the process ready for market. They moved operations to a more business-friendly jurisdiction, and applied for the necessary patents and licences. UCC Corp. became a reality.
The beginning was not easy, but it never is. With no reclaimation contracts in place, sourcing previously used catheters was a real challenge. Much in the way that early doctors and scientists had to resort to grave robbing for their supply of cadevers, UCC Corp. was forced to raise an "army of Reclaimators" to scour the surrounding areas for inventory. CFO Ezra Brandenberg proved his mettle and earned his stripes during this difficult period, building virtually from nothing a flourishing and lucrative bounty system. With a steady stream of inventory, a well-oiled process, and the best brains in the business, Dyer finally saw his vision coming into focus.
Since that time, UCC Corp. has continued to grow beyond all initial expectations. The recent addition of COO Audria Schmidt to the leadership team has brought much needed discipline and efficiency to operations, and afforded the necessary resources to expand operations into new Lines of Business. Now employing over 100 people, with reclaimation and retail partnerships numbering in the thousands, UCC Corp. stands positioned to change the medical industry forever.
---
100+ years combined leadership experience

---
Our world-class C-suite brings a combined total of more than 100 years of leadership experience to UCC Corp. These are the kind of people that can change the world and save the planet, leaders worthy of recognition.
---
2020 Somalian Business Pioneer Award/Grant, Recipient
2021 World Business Leadership Award, Hon. Mention
Mogadishu Chamber of Commerce, Member
Ansaloti Market Vendor Association, Member
Jazeera Palace Hotel Merchant Committee, Gold Partner
Merchant Partner Alliance, Platinum Member
World Business Association, Member
World Economic Initiative, Associate Partner
Worldwide Better Business Association, Validated